EDU SERIES – PPC: Part 4 of 6 – CTR & Quality Score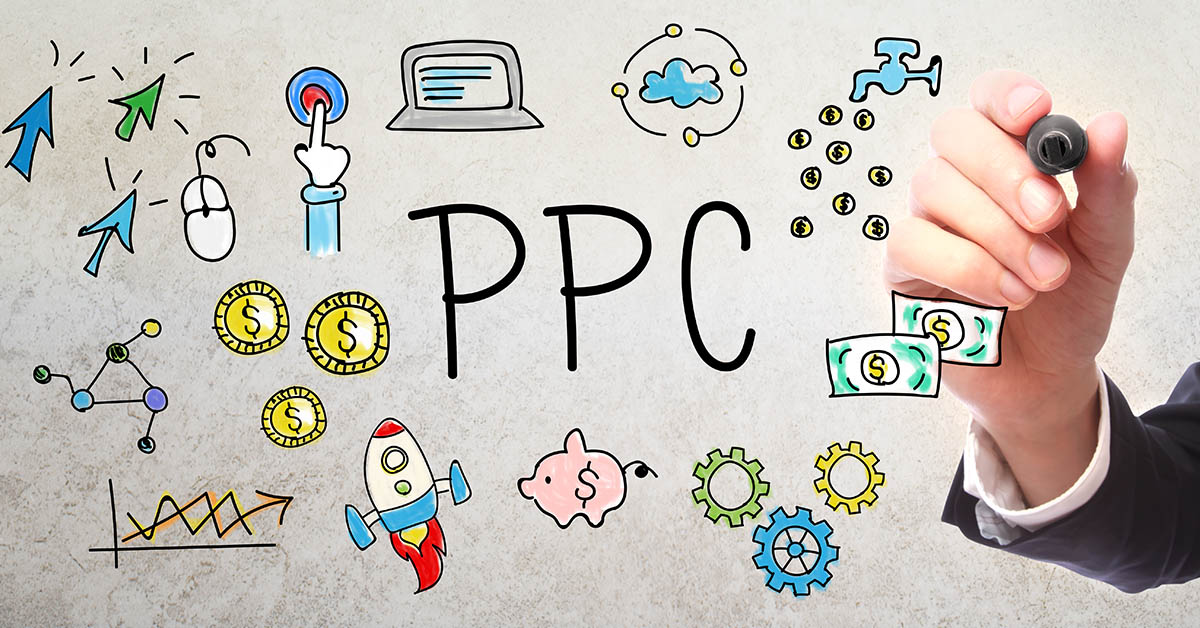 In Internet marketing, CTR stands for click-through rate: the metric that measures the number of clicks advertisers receive on their ads per number of impressions.
Achieving a high click-through rate is essential to your PPC success, because it directly affects both your Quality Score and how much you pay every time someone clicks your search ad.
In this week's digest, you'll learn:
Exactly how click-through rate (CTR) is calculated.
Why CTR is important to your marketing account.
What constitutes a good click-through rate for AdWords PPC, and how you can get one.
What Is Click-Through Rate?
PPC click-through rate is the rate at which your PPC ads are clicked. This number is the percentage of people who view your ad (impressions) and then actually go on to click the ad (clicks). The formula for CTR looks like this:
(Total Clicks on Ad) / (Total Impressions) = Click Through Rate
Generally, you can view your click-through rate within the dashboard of your PPC account. A high CTR means that a high percentage of people who see your ad click it.
Why Do Click-Through Rates Matter?
Click-through rate is important to your account because it directly effects your Quality Score as you can see from our infographic.
Google AdWords and other search marketing platforms offer pricing discounts for ads that offer high relevance. One way of doing this is to offer higher Quality Scores to ads with high click-through rates:
High click-through rates lead to high Quality Scores.
High Quality Scores allow you to improve or maintain ad position for lower costs.
Additionally, if you are advertising on relevant queries, achieving a high click-through rate means that you are driving the highest possible number of people to your offering.
What's A "Good" Click-Through Rate?
From a purely statistical standpoint, it depends. Take a look at Yahoo's answer to the "what's a good click-through rate" question:
The honest answer to the question is, "It depends." Click-through rates are naturally going to vary from campaign to campaign, and even from keyword to keyword. Everything involved in the way your ad is displayed plays a part, from your ad copy to the ad's ranking on the results page.
So while you want to have a "high" click-through rate, there's really no magic number. Average click-through rate will vary by industry, and your expected CTR depends on your ad's position, among other factors.
The average CTR in AdWords is 1.91% for search and 0.35% for display. But average is just that: average. So, as a rule of thumb, a good AdWords click-through rate is 4-5%+ on the search network or 0.5-1%+ on the display network.
Generally speaking, as we mentioned above, you want as high a click-through rate as possible.
Except when you don't.
When Higher Click-Through Rates Are Actually Bad For Business
If a keyword isn't pertinent to your business or isn't going to generate sales, leads, branding gains, etc. then a high click-through rate for that term is actually bad for business. The reasoning for this is fairly clear:
You're paying for every click.
A lot of clicks generate a lot of ad spend.
Sometimes you're generating clicks on keywords that are priced too high, and won't turn a profit even if they convert.
Irrelevant terms and clicks are just spending money without bringing in additional business.
So you don't always want higher click-through rates: what you want are high CTRs on keywords that are:
Relevant – Have to do with your ad text, your landing page, and your offering.
Affordable – Keywords that aren't going to be profit-prohibitive.
So, in a nut shell, a good CTR means first targeting the right words, then getting as many people as you can to click on those ads.
Achieving Strong Click-Through Rates For Your Ads
Achieving strong click-through rates in PPC, then, depends on:
Targeted keywords to bid on.
Cost-efficient clicks.
Tools and methodology for closely integrating keywords with ad text and landing pages.
The ability to quickly and efficiently segment keyword groups to generate closer targeting.
Remember, the higher your click-through rate, the better your Quality Scores will likely be, and high Quality Scores are one of the single best predictors of success in PPC.
Quality Score
If you're trying to master PPC, you need a solid understanding of Quality Score. That's because your Quality Scores have enormous influence over the cost and effectiveness of your paid search campaigns. Just as your credit score can affect whether or not you qualify for a loan and how high your interest rate is, Google Quality Score affects how your PPC ads perform and how much you pay for each click.
What is Quality Score? Quality Score is Google's rating of the quality and relevance of both your keywords and PPC ads. It is used to determine your cost per click (CPC) and multiplied by your maximum bid to determine your ad rank in the ad auction process. Your Quality Score depends on multiple factors, including:
Your click-through rate(CTR).
The relevance of each keyword to its ad group.
Landing page quality and relevance.
The relevance of your ad text.
Your historical AdWords account performance.
No one outside of Google knows exactly how much each factor "weighs" in the Quality Score algorithm, but we do know that click-through rate is the most important component. When more people who see your ad click it, that's a strong indication to Google that your ads are relevant and helpful to users. Accordingly, Google rewards you with:
Higher ad rankings
Lower costs
Benefits of Improving Google Quality Score
By analysing thousands of PPC accounts, we know that Quality Score has a direct correlation on your PPC success. By optimising your Quality Scores, you'll be setting yourself up for higher return on investment (ROI). That's because higher Quality Scores correlate with lower cost per conversion! Cost per conversion is different from cost per click. It's not how much you pay for each click, but how much you pay when someone takes the action you want them to take. Whether that's signing up for a free trial or making a product purchase. Since not every click results in a conversion, cost per conversion is generally higher than cost per click.
Luckily, strong Quality Scores lower both your cost per click and your cost per conversion.
Generally speaking, the higher your Quality Score, the lower your cost per conversion. Remember, a high Quality Score is Google's way of saying that your PPC ad meets your potential customers' needs. The better you are at meeting the prospect's needs, the less Google will charge you for the ad click.
How Do You Increase Your Quality Score?
Since Quality Score determines where and how often your ads appear, it's important to boost your ratings by working consistently on your account. This can be achieved by focusing your efforts on several key areas:
Keyword Research– Discover new, highly relevant keywords to add to your campaigns, including long-tail opportunities that can contribute to the bulk of your overall traffic.
Keyword Organization– Split your keywords into tight, organized groups that can be more effectively tied to individual ad campaigns.
Refining Ad Text – Test out PPC ad copy that is more targeted to your individual ad groups. More effective ads get higher CTR, one of the best ways to improve Quality Score.
Optimizing Landing Pages – Follow landing page best practices to create pages that connect directly with your ad groups and provide a cohesive experience for visitors, from keyword to conversion.
Adding Negative Keywords– Continuously research, identify, and exclude irrelevant search terms that are wasting your budget.
As you can see, Quality Score is primarily a measure of relevance, and improving keyword Quality Score is a matter of structuring your PPC campaigns into small, well-organized, tightly knit groups of keywords. Better keyword research and organization will also naturally improve the quality and specificity of your ads and website content, allowing you to target the exact audience most likely to be searching for your offerings.
Low AdWords Quality Scores are primarily the result of disconnect between keywords, ad groups, ad text, and landing page content. A high Quality Score comes naturally when an AdWords account contains organized keywords in appropriate keyword groups. Ad text that corresponds with certain ad groups, and landing pages that connect with the ad text's offer. While there is no easy, fool-proof answer to improving your Quality Score formula. Paying careful attention to relevance will greatly improve your scores.
We've been in the Sales and Marketing Strategy game for longer than we care to remember, but we pride ourselves on the combined exposure our team has had to different B2B markets globally, and the strategic services we offer your business as a result.
If you are looking for Salesforce / Pardot Support with an existing Org or want to know if Salesforce or Pardot is right for you, get in touch with us for a free consultation or simply a chat. We work alongside Start-ups and Enterprises alike, we're certain we will find you a path to growth, whatever your plans.
We are open Monday-Friday 9-6pm and have open channels for communication either on our LinkedIn, Twitter or you can simply give us a call on 020 8106 8500.