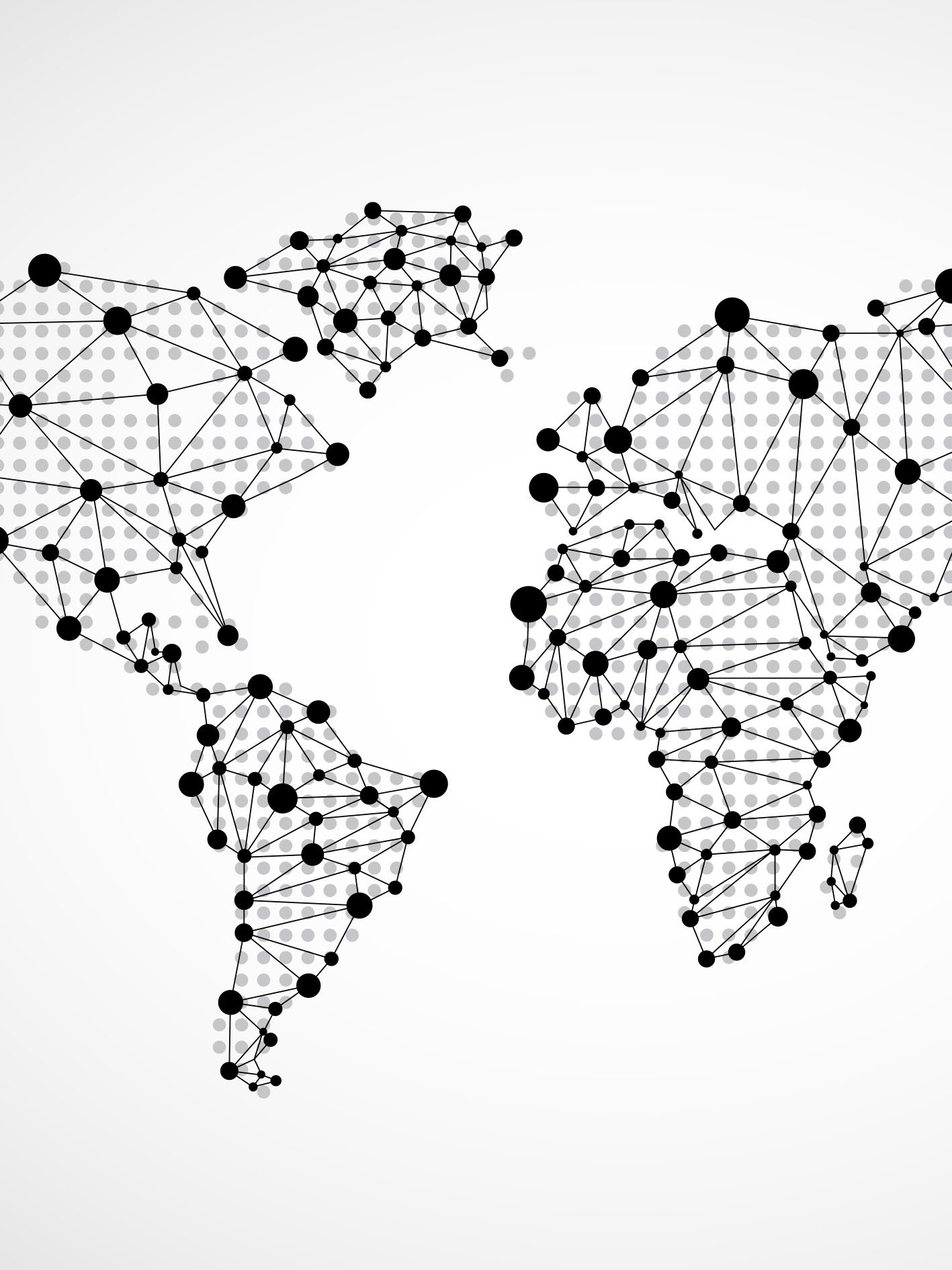 Steps to Global Expansion – Top 8
As a small business leader, expanding your business across borders can seem like a daunting task. You've acknowledged the opportunities available in foreign markets and your company is ready to scale-up, but where do you start? Undoubtedly, growing a business around the world is a complex and dynamic process that must be approached strategically, particularly if you decide to go through it independently. To answer that all-important question of how we've set out 8 steps to global expansion to guide your entry into new international markets.
One of the first steps to global expansion is to create a clear value proposition
Before taking any steps to global expansion, you must conduct a critical analysis of your service in the desired market. While it is a time-consuming task, you must carry out the necessary research to understand what the full impact of expansion will be on your business.
Prepare a market segmentation analysis to determine if there is potential for your software to sell. Consider the size of the market and how long it will take you to reach your targets. Analyse your strengths, weaknesses, threats and opportunities and compare them to that of your competitors. Preparing a product gap analysis will enable you to determine if there is a demand that is not being satisfied by competing firms by assessing their products. Lastly, consider your pricing and how it compares to others in the market. It is crucial that in your steps to global expansion, you understand the market and how your software will fit.
Develop a growth strategy
Economic, cultural and governmental conditions will differ in each country. Therefore, it is crucial for you to adopt a localised strategy and business plan. While you should develop a plan that will lead to success in your chosen market, it should still align with your business's overall strategy and objectives.
Consider the timings involved in expanding overseas and how you will differentiate your offering. Develop a tactical project plan with defined goals and objectives. Use success metrics to measure your progress and costs. Ultimately, your strategy will be dependent on the business model you decide to follow. You will need to determine whether it would be more efficient to set up a separate company, a sales team or whether to partner up with a local agency.
Choose your team
As you expand into your new market, you may be enticed to send many executives to manage operations, or you may want to build a local team. But the practicalities involved in creating a new team from the ground up can be a detrimental drain on resources.
One way to reduce the time to market is to hire senior interim executives that can quickly engage and utilise their expertise to drive the key initiatives during the early stages of expansion. While they lead and manage your business, you can begin the recruitment process to establish a more permanent team. You may also want to consider hiring a local business development manager as their knowledge of the industry and understanding of company culture are invaluable assets. Whatever way you choose to set up your team, consider the challenges involved such as distance, maintaining communications, building relationships and ensuring your strategies and values align.
Prime your product offering
Use your market knowledge and product gap analysis to make necessary changes to your software so that it is suitable for the market. Pay close attention to translations or words that may mean something else in other languages. If you've made adjustments to your software, conduct quality assurance reviews based on local standards to minimise possible issues. Be prepared for instant growth by ensuring your systems are capable of an increase users.
Depending on the market, consider whether you should protect your intellectual property through patents, copyright or trademarks. Many of these applications cost a considerable amount and can take several months to be approved.
Align your business
If you've made the decision to set up a new standalone team, there are some aspects to consider to ensure the company's strategy and ongoing plans align. To account for differences in culture, language and regulations, you must be flexible in your approach to policies and procedures.
While you must comply with local requirements, you must maintain a balance with your overall policies. Review your organisational structure and determine what you require to execute your strategy successfully. In your foreign market, you will need to manage all human resource functions such as payrolls, compensation and benefits packages. These may differ from your current market, but your culture and values need to be supported across your business.
Establish a go-to-market strategy
To drive revenue growth and be successful in your market entry, you must have a comprehensive strategy in place. You will need to contemplate your value proposition, sales strategy and delivery, marketing and pricing.
Determine which sales model will work best and what your sales cycle will entail. Develop a thorough marketing plan with measurable KPIs. Consider how you will generate new leads and evaluate your pricing model. How does it differ from your competitors? Be thorough in your go-to-market strategy but allow for uncertainties and unexpected issues. Your advantage as a small business owner is the ability to be flexible and agile in reacting to changes or emerging trends.
Know your tax and legal requirements
Another key factor to consider in the steps to global expansion is the foreign legal system. Don't fall victim to compliance issues. Some countries have a large number of legal requirements that must be met to operate within their borders. Review government and industry-specific regulations in advance to obtain the necessary certifications.
You'll also have to contemplate employment laws, visas applications and insurance to cover your business and employees. We highly recommend that you hire local solicitors to assist you with the enquiries and to maintain all records.
Same challenges apply to tax and finance infrastructures. For instance, there are at least six legal ways to set up a company in the UK, each with their individual tax status. You need to be adhering to local corporate policies and procedures. Outsource your legal and accounting needs to avoid unnecessary commercial risks.
Plan your budget
You should have enough information to create a budget plan to be executed. Create a 12-month plan along with a 3-year plan that should be reviewed and updated every 6-months. Perform quarterly reviews to ensure you are keeping on track with planned costs. Make sure you communicate your plans clearly with both your teams.
Expanding overseas may not be straightforward, but the opportunities global markets offer is undeniable. Understanding what scaling means for you and knowing how to do it is key. It can only be achieved by knowing which questions to ask and which metrics determine a clear roadmap for expansion. In an industry where SaaS companies must move quickly to survive, you can minimise the time constraints by following the steps to global expansion outlined above.
We've been in the Sales and Marketing Strategy game for longer than we care to remember, but we pride ourselves on the combined exposure our team has had to different B2B markets globally, and the strategic services we offer your business as a result.
If you are looking for Salesforce / Pardot Support with an existing Org or want to know if Salesforce or Pardot is right for you, get in touch with us for a free consultation or simply a chat. We regularly work alongside Start-ups and Enterprises alike, so we're certain we will find you a path to growth, whatever your plans.
We are open Monday-Friday 9-6pm and have open channels for communication either on our LinkedIn, Twitter or you can simply give us a call on 020 8106 8500.