Our 10th Birthday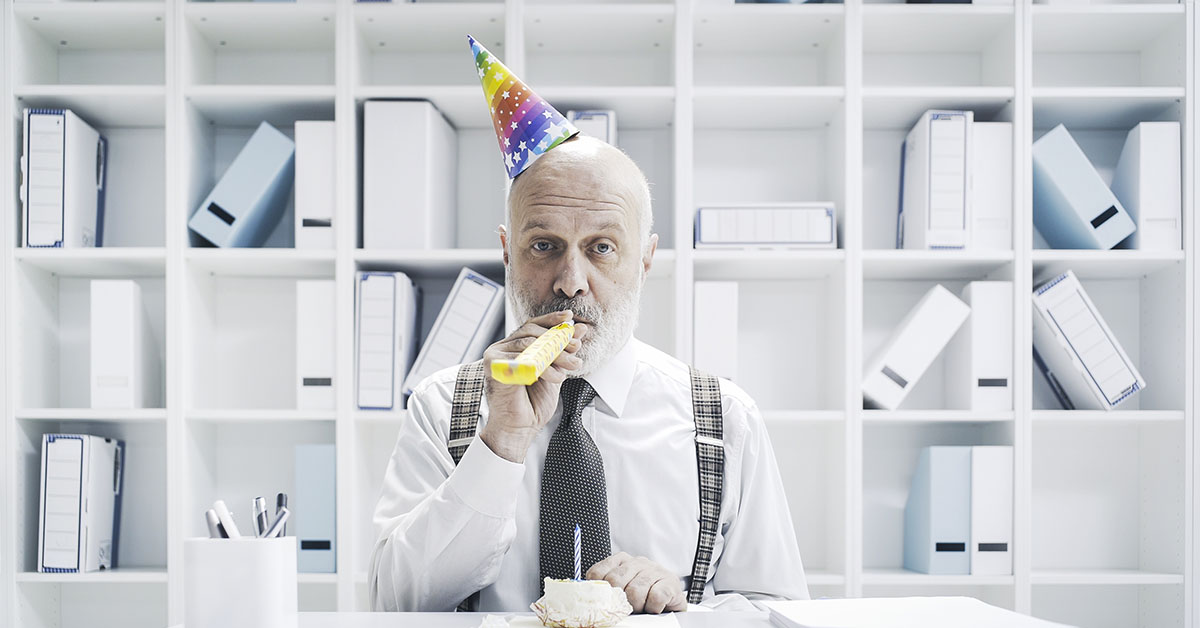 It's incredibly hard to believe, but it's our 10th birthday. A decade ago this week, I stepped into my very own office for the first time. Charles Kirchner and I had decided to set up Marketing Logic and being in my 20's, at the time it felt like the most terrifying and crazy thing to do.
By the end of that January ten years ago we had taken several sizeable knocks, things that we had planned for but hadn't come together. If you'd have told that young lady that she'd be stood here now typing an article from her stand-up desk at home looking back at all the Marketing Logic team have achieved, I probably would have laughed… and then cried!
As an owner and active CEO, I usually dread the beginning of the year. It's one of those things you're not supposed to say, but it's true. I feel immense pressure to take on the year, meet the numbers, achieve our plans etc. etc. Not to mention the weight of our annual team kick-off meetings and the expectation on everyone's face! This year feels remarkably different. I am staring down the barrel of the next decade and all it might throw at us.
Worse you might think, more pressure!!!
Strangely, not.
This year I am ready. I can successfully look back and say, phew, we made it!  And not only did we make it but we have achieved many things to be really proud of:
We started from nothing except for our initial £40k investment.
We have reinvented our business to grow from strength to strength.
We have taken numerous knockbacks and had to 'don our brave pants' several times!

(I have had 2 particularly snazzy turquoise pairs in the last decade!)

We have worked with some truly fabulous people, employees, partners and staff.

We've also worked with some questionable ones… they taught us plenty!

When we started this endeavour, I sat as a relatively intriguing young lady who seemed to suggest she knew what she was talking about. I was often surrounded by and networking with men largely much older than me. Thankfully, young female entrepreneurs are now commonplace and thus I'm now a little older.. but hopefully no less intriguing or wise!
We have had some mighty fine team events!
The majority of people that work here do so for several years, which means we must be doing something right!
Our board has changed over these 10 years, with team members we thought would become part of it and those we didn't necessarily expect that sprung determinedly from our ranks.
The day-to-day strategic leadership of the business has transformed. The ability to evolve around a constant has helped us to grow, innovate and become stronger.
We have genuinely helped a lot of customers with large-scale transformation projects. Whether they're Enterprise or SMB's, it is all relative and it all has value.
As people, our leadership team has been through a lot. Between us, we've suffered great personal loss, seen multiple marriages, divorces, babies, flats, houses, and even undergone an escape to the country.
It's been an eventful decade all around, personally and professionally, but most of all, I'd say we've had a lot of fun along the way.
Thus, today I don't feel the 'beginning of the year dread'.
I feel 'start of the next decade enthusiasm'.
Professionally I am a completely different person today to the one that started this business. I have learned and been taught a great deal. Most importantly:
To listen. It is only by listening that we will ultimately have relevant things to say.
The criticality of good people and a good bidirectional fit. A consultancy business is nothing without this.
The importance of lifelong learning. The value in keeping pace with what's new and being prepared to take on something completely different should never be underestimated.
To do things that scare us. Take on each challenge & push yourself. Be prepared that sometimes it will be fabulous, sometimes it might not be so great, but it will usually be even better the next time!
The things that you think will test you are sometimes the things that will make you. Always keep an open mind.
Today I will take time to look back and reflect on all the things I want to harness, and those mistakes I would rather not repeat.
I know that we have a great team of talented people, we are working with fantastic products and partners, and we have some brilliant customers. The rest is down to the ability to push on in the right directions and continuing to recognise when it is time to evolve again. Whilst that may be on the shoulders of myself and our leadership team, I know we are ready.
Bring on the next decade!
If you would like to read more of our articles, then please click here.