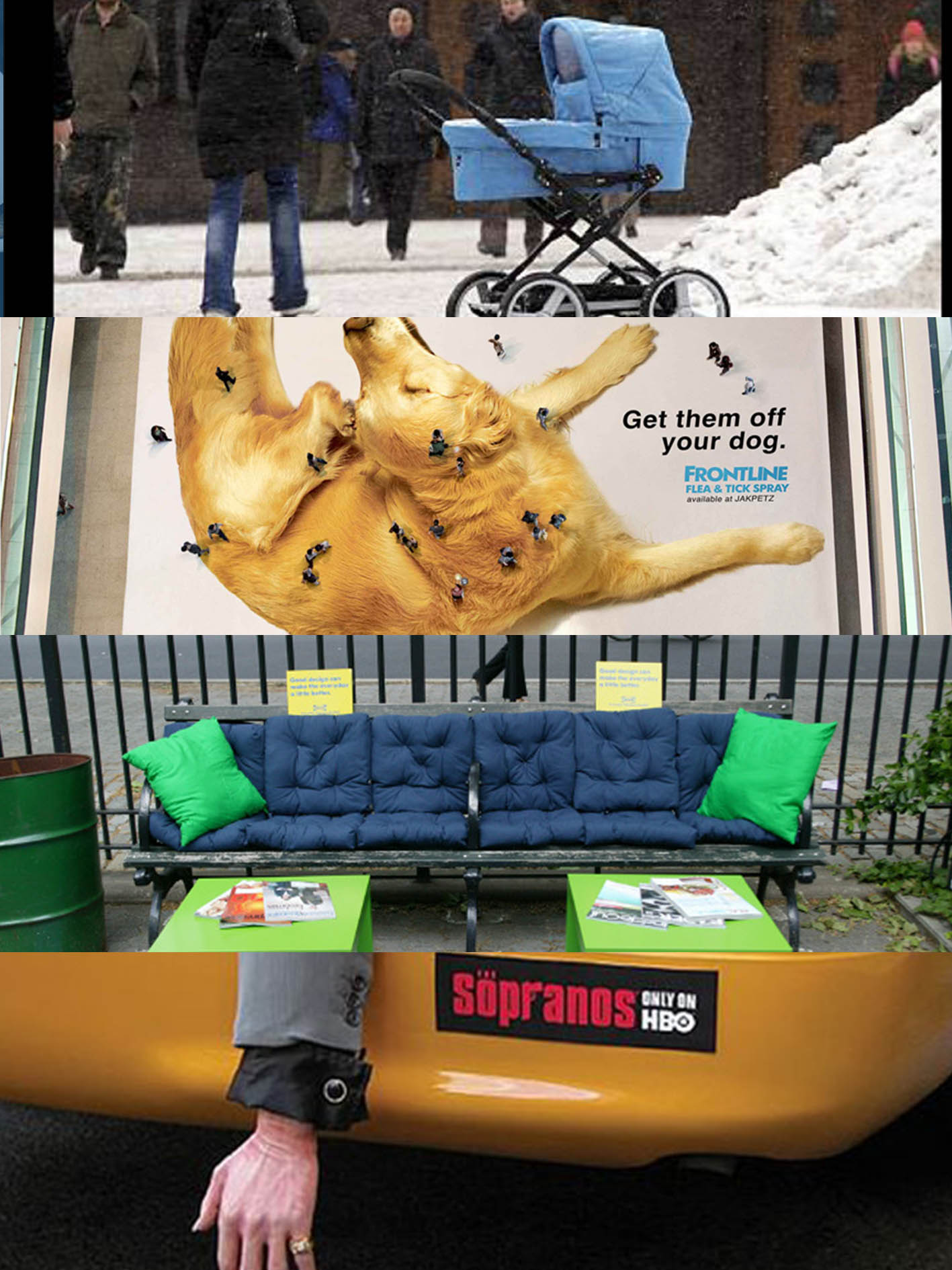 5 Fantastic Guerrilla Marketing Examples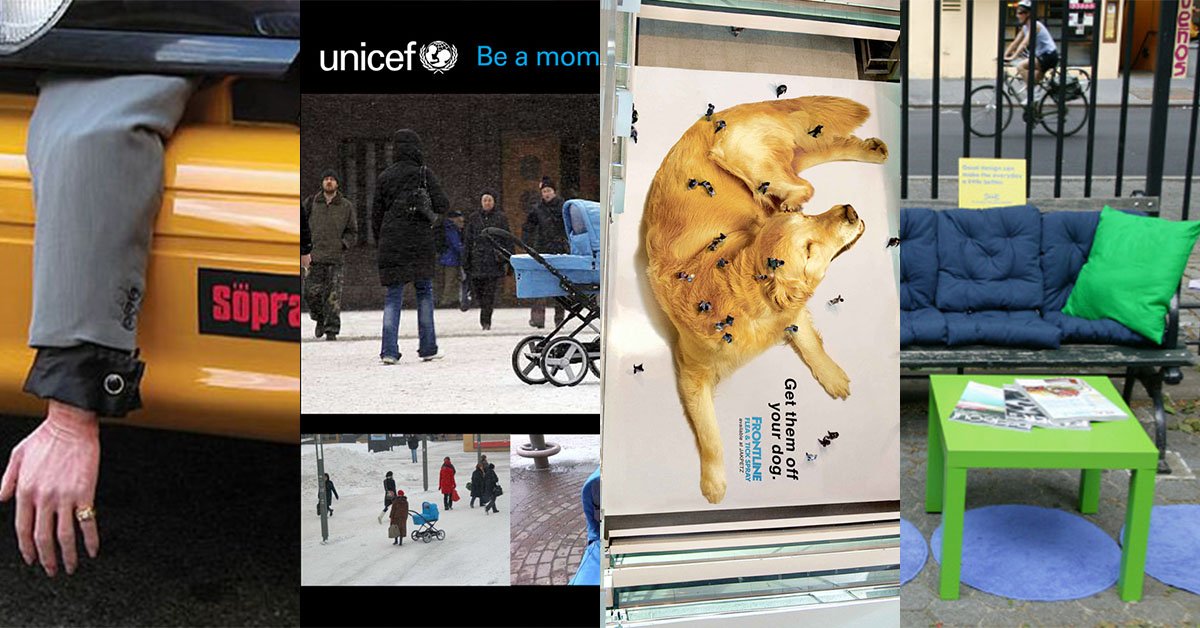 Consumers are becoming more aware/immune to big budget, traditional marketing. If you're thinking about what your next marketing campaign should be, it's time to start looking out the box. Take a look at some fantastic guerrilla marketing examples and see if they don't inspire.
What is Guerrilla Marketing?
A strategy to promote a company in unconventional or controversial ways. The aim is to produce great results cheap, so to grab public attention in a more personal and memorable way.
A Guerrilla Marketing campaign can spread through viral marketing or via word-of-mouth. This allows a brand to gain a lot of attention and free publicity. All that's needed is creative thinking to produce inexpensive techniques to get people talking.
With that in mind, we've compiled a list of some of the best guerrilla marketing examples out there!
UNICEF
UNICEF Finland needed a campaign to raise awareness for children's rights and their welfare but wanted to so with minimum expenditure. They placed 14 baby strollers across major cities that played the sound of a crying baby. They placed the following message inside each stroller: "Thank you for caring, we hope there is more people like you. UNICEF Be a mom for a moment." The campaign generated huge response. So it reached more than 80% of the population within 2 days.
FRONTLINE
Pet brand Frontline needed an affordable yet effective campaign to promote their range of de-ticking products. Agency Saatchi & Saatchi were behind this campaign. They put an image of a family dog sprawled across the floors of 3 of shopping centres in Indonesia. We associate shoppers walking across the image with fleas on a dog. The ad illustrates the brand's message and product offering so garnered more attention than the brand's previous.
IKEA
IKEA has been known for their creative and original marketing initiatives. Their 2006 campaign "Everyday Fabulous" really stands out. They went about Manhattan and Paris and used their products to decorate several settings like curtains on trains and bus stops with sofas. Because they placed their decorative items in plain sight across the city, so IKEA cleverly increased their brand awareness. One of the best subtle, yet effective guerilla marketing campaigns we've seen.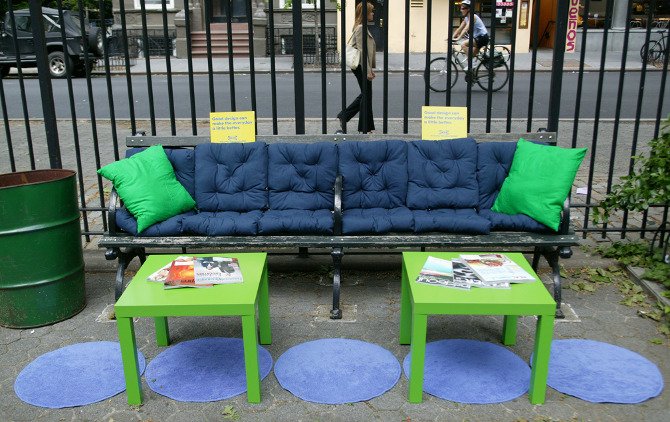 THE SOPRANOS
Back in 2006 when "The Sopranos" was one of the most popular shows on TV, the network HBO cleverly used yellow taxis in New York City to promote the show's final season. The campaign consisted of a bumper sticker along with an attention-grabbing fake arm dangling out of the taxi's trunk. The arm cunningly dressed as a dangerous mobster, did not fail to grab people's attention.
VOLKSWAGEN
In 2010, car giant Volkswagen created a campaign called 'Speed up your life' with the slogan 'What are you driven by?' to promote their brand. The strategy was to make every day mundane activities speedier and more fun by creating a 'Fast Lane'. They turned a staircase at a subway into a slide, a lift into a rocket ship and trolleys into skateboards. The innovative and entertaining campaign was certainly memorable with the ads going viral.
So if you're thinking about adopting this marketing style, take note from these brilliant guerrilla marketing examples. Consider how your customers use your product and how you can best demonstrate that in a fun or creative way.
We've been in the Sales and Marketing Strategy game for longer than we care to remember, but we pride ourselves on the combined exposure our team has had to different B2B markets globally, and the strategic services we offer your business as a result.
If you are looking for Salesforce / Pardot Support with an existing Org or want to know if Salesforce or Pardot is right for you, get in touch with us for a free consultation or simply a chat. We work alongside Start-ups and Enterprises alike, we're certain we will find you a path to growth, whatever your plans.
We are open Monday-Friday 9-6pm and have open channels for communication either on our LinkedIn, Twitter or you can simply give us a call on 020 8106 8500.