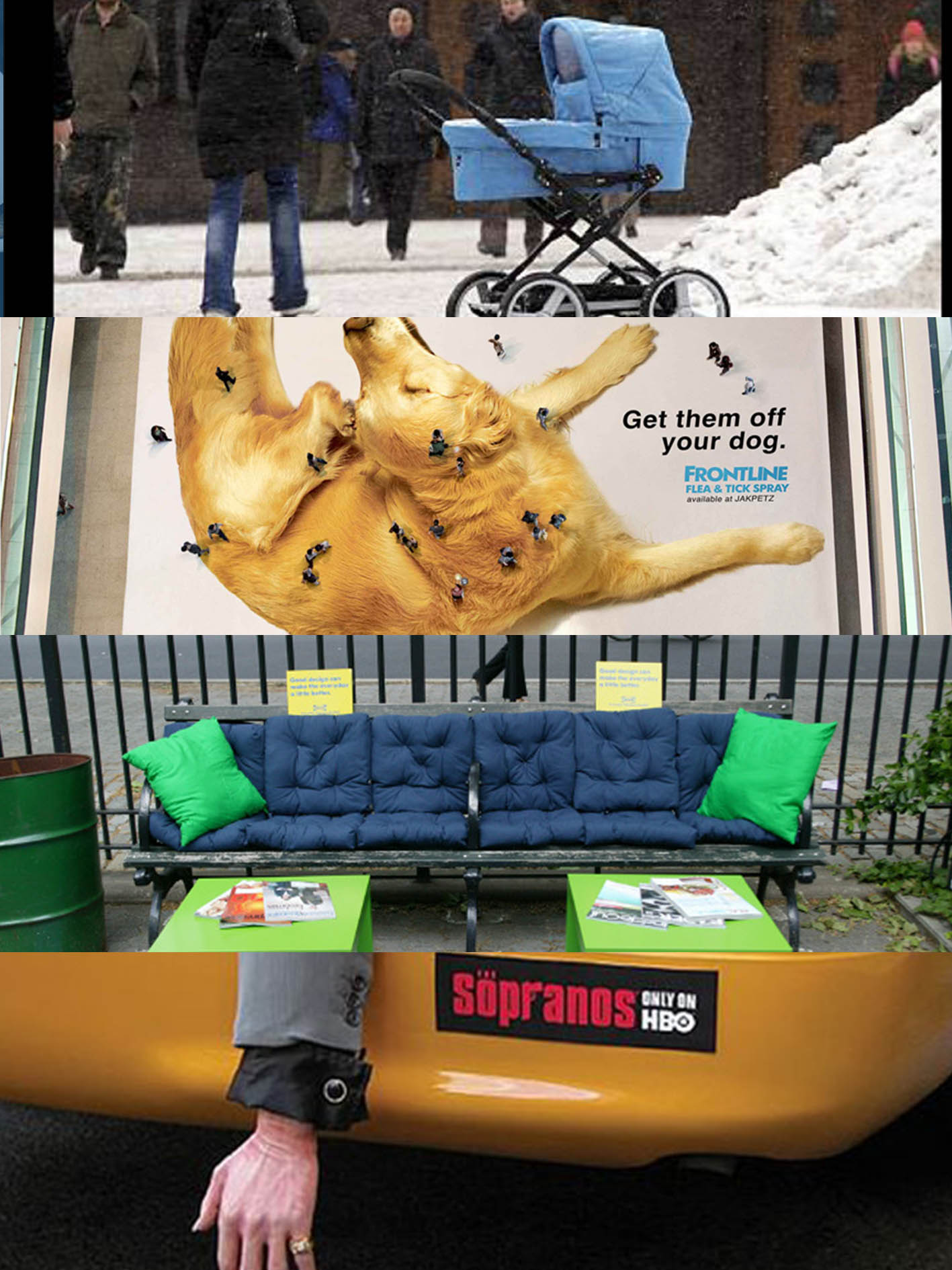 5 Fantastic Guerrilla Marketing Examples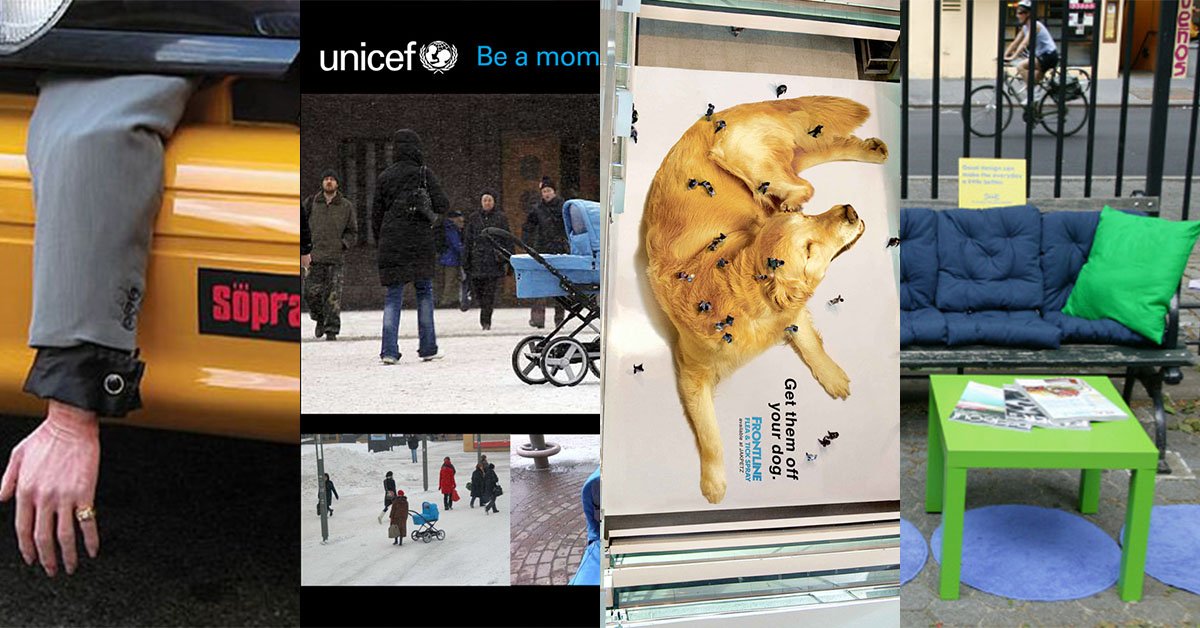 It's fair to say that with the amount of information and channels available these days, consumers are becoming more aware and ultimately immune to big budget advertising and traditional marketing strategies. So if you're thinking about what your next marketing campaign should be, stop for a second – it's time to start looking beyond the drained marketing-tactics-shaped box and take a look at some fantastic guerrilla marketing examples.
What is Guerrilla Marketing?
If you've not heard of guerrilla marketing before, it's about time you did. To put it simply, it's a strategy designed to promote a company's products or services in unconventional and sometimes controversial ways that produce great results but at a low cost. The idea is to grab the attention of the public in a more personal and memorable way by producing creative and loud campaigns.
When done right, a campaign can spread through viral marketing or via word-of-mouth allowing a brand to gain a lot of attention and free publicity. Sometimes all that's needed is some creative thinking to produce inexpensive, small-scale stunts that get people talking. Forget big budgets; with guerrilla marketing, you can reach a wider audience at a fraction of the price.
The term coined by Jay Conrad Levinson in his 1984 book 'Guerrilla Marketing' has been around for some time now but it's becoming increasingly popular. With that in mind, we've compiled a list of some of the best guerrilla marketing examples out there to give you some inspiration.
UNICEF
UNICEF Finland needed a campaign to raise awareness for children's rights and their welfare but wanted to so with minimum expenditure. To provoke and create discussion, they placed 14 baby strollers across major cities in Finland that played the sound of a crying baby. They placed the following message inside each stroller: "Thank you for caring, we hope there is more people like you. UNICEF Be a mom for a moment." The campaign generated a huge response; it was reported on all media channels and reached more than 80% of the population within 2 days.
FRONTLINE
Pet brand Frontline needed an affordable yet effective campaign to promote their range of de-ticking products. Agency Saatchi & Saatchi were behind this campaign which saw a typical image of a family dog sprawled across the floors of 3 of the business shopping centres in Indonesia. The idea was simple; we are made to associate busy shoppers walking across the 225 sq m image with those wretched fleas on our beloved pets. The memorable ad clearly illustrates the brand's message and product offering and in turn got more attention than any of the brand's previous pricey campaigns.
IKEA
IKEA has been known for their creative and original marketing initiatives for some time now but their 2006 campaign "Everyday Fabulous" really stands out. The idea for the campaign was to improve the foundations of society by making everyday life that little bit better and more comfortable. IKEA toured the streets of Manhattan and Paris and used their products to decorate several settings such as windows on trains with curtains and bus stops with sofas and pillows. By placing their decorative items in plain sight across the city, IKEA cleverly increased their brand awareness. One of the best subtle, yet effective guerilla marketing campaigns we've seen.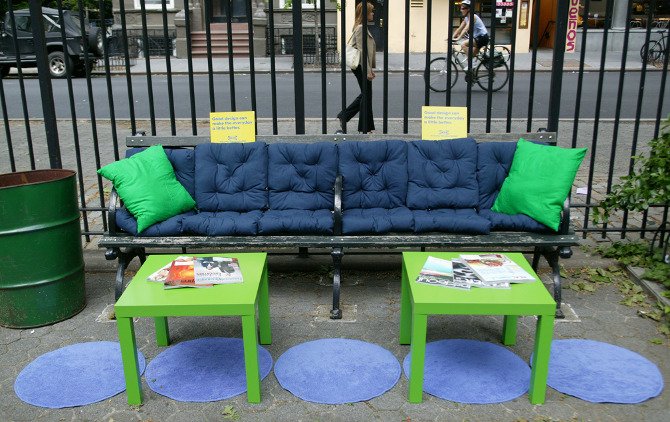 THE SOPRANOS
Back in 2006 when "The Sopranos" was one of the most popular shows on TV, the network HBO cleverly used yellow taxis in New York City to promote the show's final season. The campaign consisted of a simple small branded bumper sticker on the back of the cab along with an attention-grabbing fake arm dangling out of the taxi's trunk. The arm cunningly dressed as a dangerous mobster, did not fail to grab people's attention.
VOLKSWAGEN
In 2010, car giant Volkswagen created a campaign called 'Speed up your life' with the slogan 'What are you driven by?' to promote their brand. The strategy was to make every day mundane activities like taking public transport, speedier and more fun by creating a 'Fast Lane'. So what did they do? They turned the staircase at a subway station into a slide, an ordinary lift into a rocket ship and supermarket trolleys into skateboards. The innovative and entertaining campaign was certainly memorable with the ads going viral.
So if you're thinking about adopting this marketing style, take note from these brilliant guerrilla marketing examples. Remember to first consider how your customers use your product or service and think about how you can best demonstrate that in a fun or creative way that leaves a memorable impression in people's minds.