Do you ever find yourself wishing that your company had the same type of positive image that some of the world's most popular brands enjoy? If so, you're not alone. It's difficult to look at those well-loved brands and not feel at least some small measure of jealousy. The question is, though, what are those companies doing that you're not – and is there any way that you can replicate their brand communication strategies to create a stronger business image? Here are a few things that you can focus on to consistently showcase your company at its best.
Become Customer-Centric
Is your company customer-centric? Sure, every company says that their primary focus is their customers, but far too many are interested in the green in their wallets. Customers can tell when you're focused on their needs and they recognise when you're not. With that in mind, to really showcase your company, it is crucial that you develop a customer-centric mindset that is embedded throughout your business enterprise.
When your company truly focuses on the customer, it will shine through in all that you do. Your customer service will provide the care those clients need, and your products and services will be delivered with the right goal in mind. Just make certain that your team understands that their job is to provide solutions that resolve customer pain points, and watch as your business builds a solid foundation with a customer-centric focus.
Develop the Right Culture
Every business has its own unique culture. Some are carefully planned and nurtured over time. Others spring to life more organically as employees, customers, and other factors combine to create a particular work environment and mindset. The best companies all have corporate cultures that are part of the image that they present to the outside world. You should create a company culture that aligns with your company's vision and values, and the image you want to portray.
Build a Powerful Online Presence
These days, it's not enough to just maintain a well-run brick and mortar business operation. When you consider how you showcase your company to the world, you also have to think about your online presence. That means you need to make sure that your website, social media pages and other online platforms are providing the right type of representation for your firm.
Remember, most of today's customers see you online before they ever see you in person. So it is well worth your company's time to focus on creating a dynamic website that is informative and user-friendly. The site should be optimised for searches to ensure that users can locate your page. From a content perspective, the emphasis should be on the needs of your customers and how you can help them.
Don't ignore social media either. Depending on your industry and target audience, your company should at least have a Facebook, Twitter or LinkedIn account. These are all great marketing and networking tools that you can use to spread your business message to the widest possible audience. Just be sure to maintain consistency of your message at all times.
Be Consistent
This one is so simple that many companies fail to make it a priority. The reality is that far too many companies demonstrate everything but a commitment to consistency. From customer service to product support, businesses can be as inconsistent as the weather. The problem is that inconsistency can leave your customers wondering what type of company you have.
But what does consistency mean? It means developing a business character and allowing that character to guide you in all that you do. When your company's character is focused on meeting customers' pain points with the highest level of product and service quality, it will shine through in everything that you do. Be consistent in how you treat your employees; the way in which you interact with customers; and the message that you present with your marketing, media interactions and online activity. That will help you to develop the strong brand you need to showcase your company in the best light.
First Impressions Matter
Finally, let's not forget what our parents always told us when we were younger: first impressions count! In the business world, a bad customer experience can have a lasting impact. Unfortunately, that impact can snowball through negative online reviews and word-of-mouth. First impressions don't even have to involve any actual customer experience. Sometimes, it's just the appearance of your website or your store that turns a customer off. Therefore, it is vital that you focus on every customer touch point to ensure that each first contact of any kind always leaves a good impression.
Now, there will be times when your business might not put its best foot forward right away. It happens. But to truly showcase your company at its best, you need to have a strategy in place for dealing with those instances. Make sure that an immediate bad impression – whether due to mistakes or a poor customer experience – can be properly remedied without delay. This will help to reverse that bad first impression by returning the focus to customer satisfaction.
Your business image is everything and will ultimately determine the success or failure of your enterprise. Therefore, it is crucial that you seek to showcase your company at its best at all times and in all venues – both in the real world and online. That will help you develop your brand, strengthen your business image and earn customer loyalty over time. In the end, it's one of the most important things that you can do to increase your company's potential for sustained success.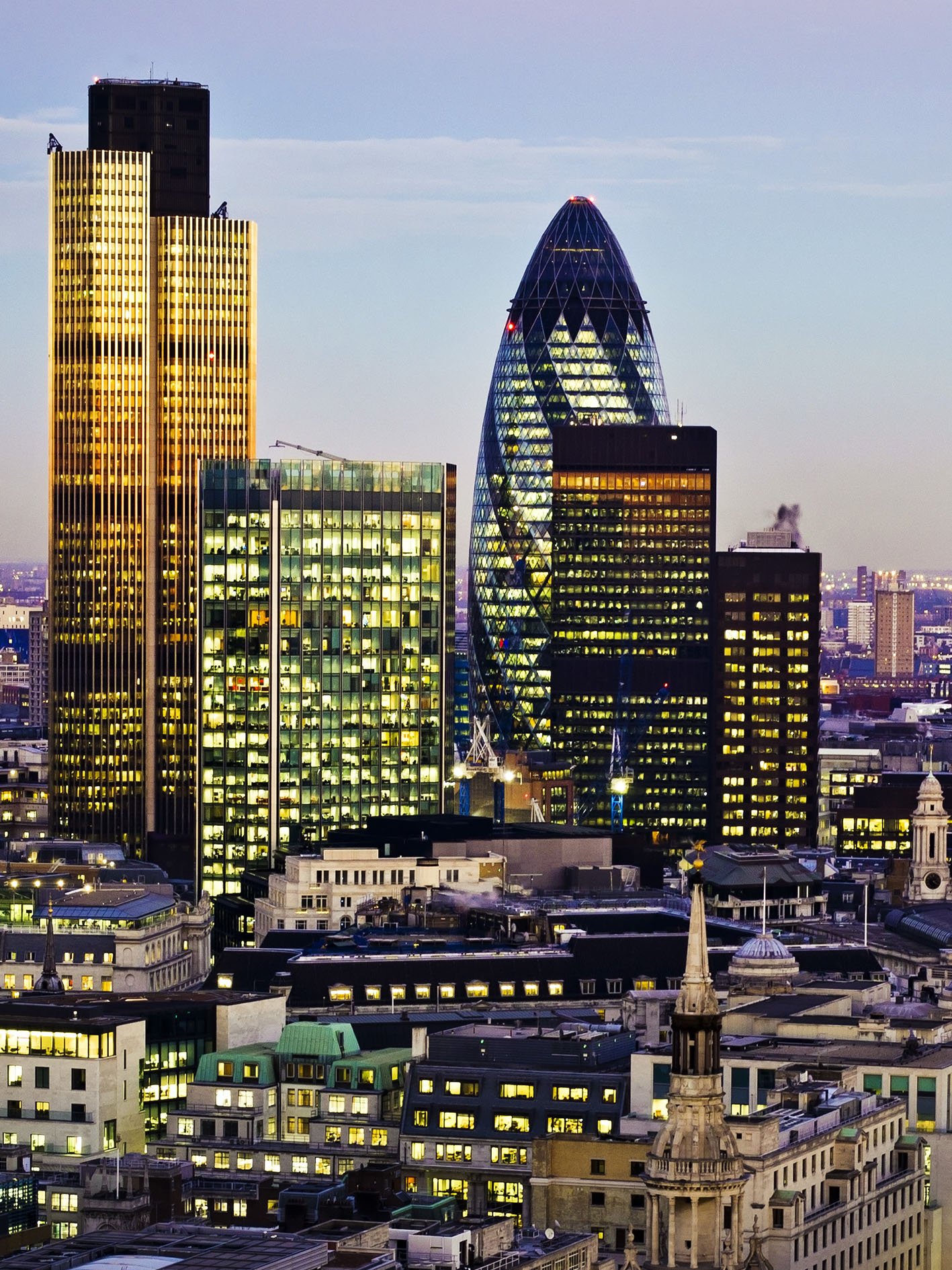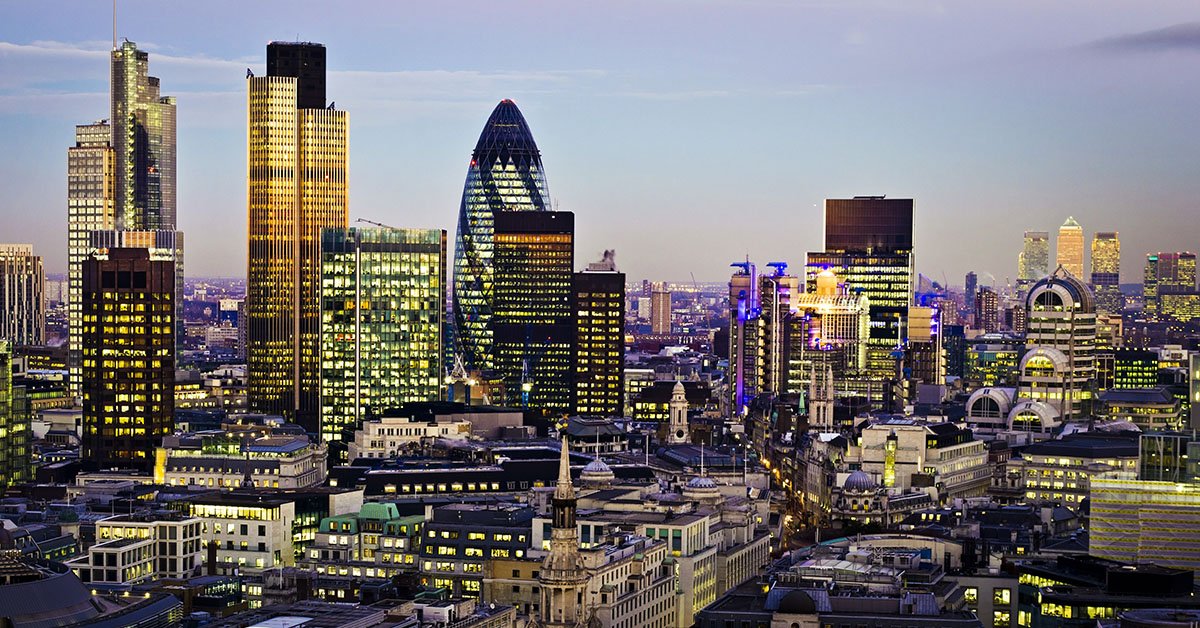 Known as Europe's business capital with the largest tech economy, it is no surprise that London attracts thousands of new businesses every year. It is a thriving, dynamic city full of opportunities so whether you are looking to create a new business or expand from overseas, London is the place to be. But setting up operations here successfully is not an easy feat; it can be a complex and costly process for businesses large or small. So before you decide to make the big move and set up a business in London, check out our guide of obstacles you need to consider.
Location
London is not a small city. There are numerous areas to choose from so you really need to consider and research them all before making a decision. Think about the industry you operate in and your product offering to identify which area would suit you best. When looking to set up a business in London, you need to decide whether to base yourself alongside similar companies in your sector or whether it would better to stay away from the competition.
Other traits to contemplate are the reputation of the neighbourhood and public transportation available to you. If clients will be visiting you, can they access your office easily? Not forgetting that the costs of commuting within London are now at their highest level.
Rent
It may come as no surprise, but office space in London is the second most expensive in the world. According to a recent study by Find a London Office LLP, rent in Mayfair tops the list at £149 per square foot with the City of London's financial district costing £90 per square foot per annum.
Office space is usually quoted in pounds per square foot and prices should include the cost of rent, business rates and any service charges. Business rates are a property tax charged to the occupier by the local authorities in addition to the VAT which is payable on the rent and service charges. These are the main recurring costs that you need to be aware off.
Bear in mind that unless you're looking for a serviced office, you will also have utilities to account for. Depending on the commercial space you are renting, other costs can include building maintenance, IT and telecoms expenditure, removal costs and legal costs, among many others.
With regard to the lease, some offices have license agreements for one year as opposed to the more traditional commercial leases, which can be anything from three to 25 years. They give you more flexibility as they can usually be terminated at short notice but you don't have the automatic right to renew should you want to. They are usually associated with fully-furnished and serviced offices which are charged monthly and provide you everything you need to run your business but they don't come cheap.
If you're looking for something a bit more permanent, then be prepared to spend 4 to 6 months finding a property and moving in as it can be a time-consuming process.
Equipment and Office Set-up
Unless you're renting a fully-furnished office space, you must not overlook the cost of fitting out the space. Consider desks, chairs, storage, furniture, phones, PC's, printers, supplies, etc. This is just a basic list, you'll also need to account for any specialised equipment that you might need to run your business from the UK.
Other costs to consider: is the space open plan, will you need partitions or separate rooms? Are there communal areas provided within the building such as a kitchenette and break rooms? If not, contemplate the costs involved in setting these up and their maintenance. Same goes for meeting rooms; do you have access to some? If so, do you have to pay each time you need them or are they included in the rent price?
Legal Entities
Whether you are coming to the UK from overseas or just looking to set up a new business in London, there are numerous legal guidelines that must be met. For example, there are at least 6 legal ways to set up a company in the UK, each with their own tax status and other requirements. For this reason, it is recommended that you hire solicitors to assist with the process.
Not only will they help with filing appropriate documentation and drafting contracts for your new employees, they should also be able to offer advice on business registration as well as visa applications. If you're planning on bringing employees from overseas then you need to understand UK Immigration law and the entry requirements. There are various different visas and applications are not always straightforward and can take time.
This is one aspect you do not want to get wrong when you set up a business in London as the repercussions can be costly. The cost of legal services is inevitable and should not be disregarded.
Recruiting Staff
Finding good, talented people to join your business is never easy, especially if you're coming from abroad. You'll need to think about the difference in cultures, education and even factors such as holiday entitlement and benefits. There are numerous agencies out there to alleviate the burden but there are fees involved. Once you add in the selection and interview process, it becomes a time consuming and expensive process.
Regardless of which route you take to build your new team when you set up a business in London, you will need to have an understanding of UK Employment Law which is something solicitors can assist you with. For instance, it is a legal requirement that you have Employer's Liability cover in place should any of your employees be injured in the workplace.
Insurance, Telecommunications and Bank Accounts
Insurance protection is compulsory in the UK to cover you from a number of risks. Along with Employer's Liability cover, you should think about protecting your assets and depending on the nature of your business you might need to consider public and products liability, business travel, internet liability, and breach of copyright among so much else.
Undoubtedly telecommunications will play a crucial part in the running of your business so you need to ensure you plan your telephone, internet and TV connections carefully. If these do not form part of your office space, you will need to install them which can take anything from 4 to 8 weeks. There will, of course, be hiccups along the way so it's essential you plan for a good network of IT support to fix any issues that arise.
One last thing you will require if you want to set up a business in London is a UK bank account. Again, this is not a straightforward process and will require a lot of time and a face to face appointment. You will need to complete several forms and provide evidence of registration and previous bank statements.
This guide is only a basic list of the practicalities you need to think about before making the decision to set up a business in London. There will be many other things to consider when relocating your business overseas such as social differences and organisational cultures which will no doubt impact how you interact with your clients and how you conduct your business.
But if this all too much to bear, then why not find a way minimise the time constraints and reduce all the expenditure? After all, London is a burgeoning city that doesn't wait around so the faster you go-to-market the better the advantage you will have over your competitors.